CNN在2012年3月的时候推出了一个全美50家最佳中餐馆的榜单。

对于这样的榜单我向来是比较怀疑的。美国那么大,中餐馆那么多,从中评选出50家最好的中餐馆是一项几乎不可能的任务。当然对于这样的排名也认真不得,也不用去深究他们的评判标准是什么。

亚利桑那州(一家上榜)
1. 1.China Magic Noodle House, Chandler (兰州手拉面馆)
地址:2015 North Dobson Road,Chandler, AZ 85224(位于菲尼克斯的郊区)
从照片上看这所谓的兰州拉面不怎么正宗。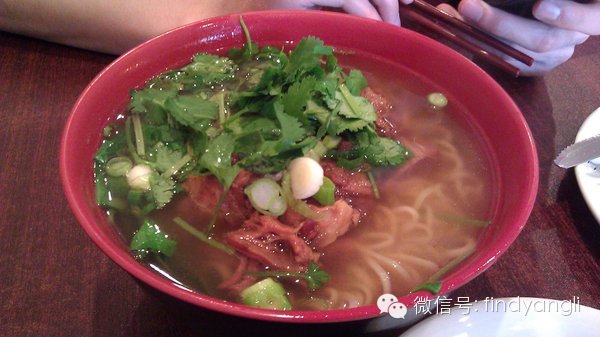 加州(12家上榜)

加州毫无意外的有12家餐厅上榜,老实说我觉得这个数字还有点少。南北加州好吃的中餐馆比比皆是。

2. Beijing Pie House, Monterey Park (大馅饼)
地址:846 E Garvey Ave, Monterey Park, CA 91755 (位于南加州的蒙特利公园)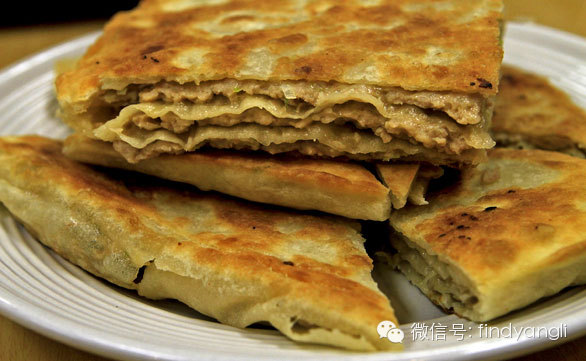 图片说明:这家的馅饼是主打,样子看上去还不错。
图片来源:LA Times



3. Chef Chu's, Los Altos
地址:1067 North San Antonio Road Los Altos, CA 94022 (位于北加州)
北京烤鸭是特色菜,要提前4个小时预订。从她们的网站上看这家餐厅基本是赚外国人钱的。


4. Class 302, Rowland Heights (三年2班)
地址:1015 S Nogales St, Ste 125,Rowland Heights, CA91748 (位于南加州)
这家台湾餐厅我蛮喜欢,但是我不觉得她可以挤进前50名。我很喜欢他们的台铁排骨便当,量非常的足,排骨的做法和上海的蛮像的,非常的好吃。他们的饮料和冰品也非常的受欢迎,尤其是雪花冰,用特殊的机器打出来的冰绸棉细滑,看起来真的像雪花一样。要说最引人注目的还是他们教室风格的装修,让人感到非常的怀旧。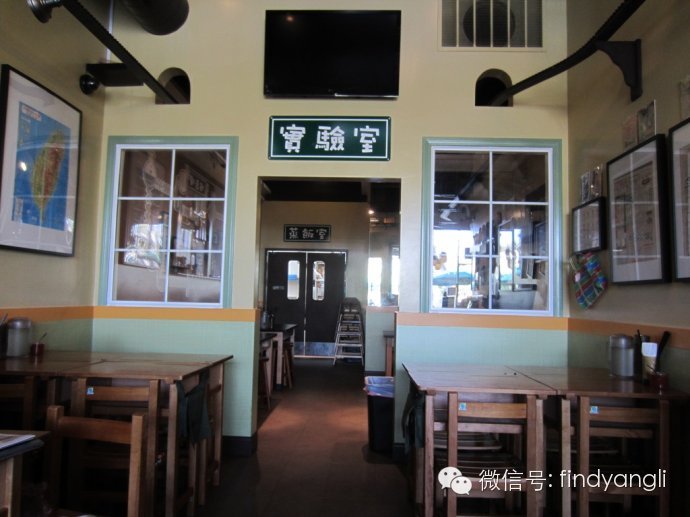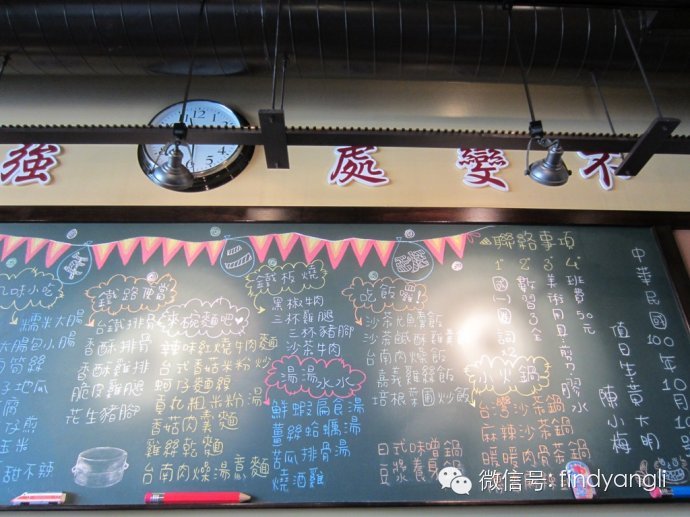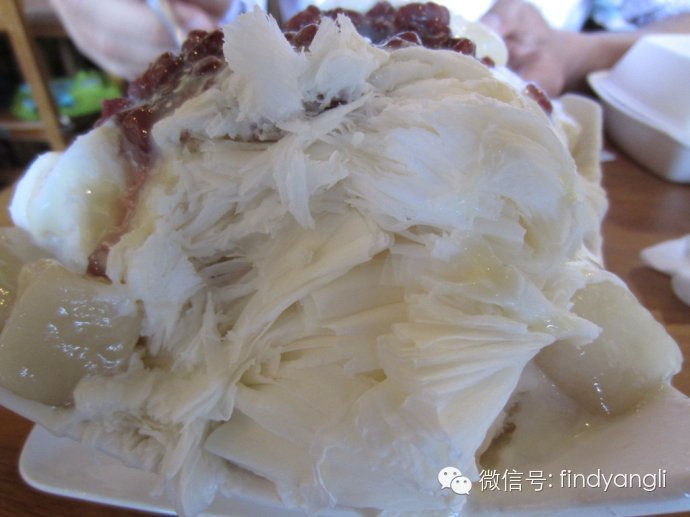 5. Del Mar Rendezvous, Del Mar (美食轩)
地址:1555 Camino Del Mar, Del Mar, CA 92014 (位于圣地亚哥的郊区)
基本上是做给老外吃的,环境优雅(对于中餐馆来说,环境优雅的往往不一定好吃),创新菜比较多,价格自然也高。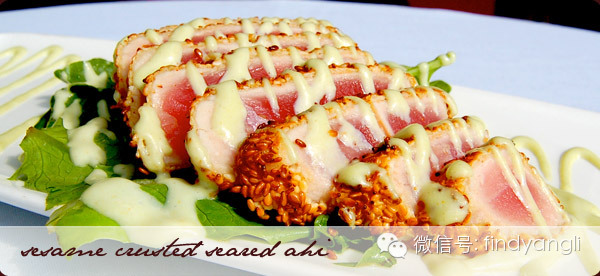 图片来源:http://www.delmarrendezvous.com/tapas.html



6. Dintaifung, Arcadia (鼎泰丰)
地址: 1108 S Baldwin Ave, Arcadia, CA91007 (位于南加州)
鼎泰丰非常受的美国食客的欢迎,被纽约时报都评为全美十佳餐厅,我觉得非常的离谱。Yelp上很多老美对鼎泰丰的赞美让人不得不感叹他们对中国美食的鉴赏水平。公平的讲鼎泰丰的小笼包皮薄,精致,但是味道不够鲜美。其他的比如虾饺,炒饭,牛肉面,鸡汤,炒年糕等我反倒是觉得都挺好吃的。价格和上海的鼎泰丰餐厅差不多。除了Arcadia外,鼎泰丰在西雅图也有一家餐厅,价格比Arcadia的还要贵,但是一样顾客盈门。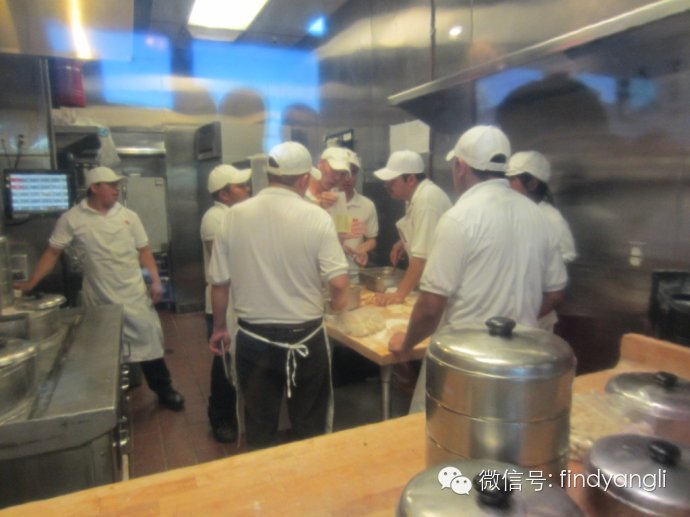 图片说明:很多受雇做小笼包的都是墨西哥人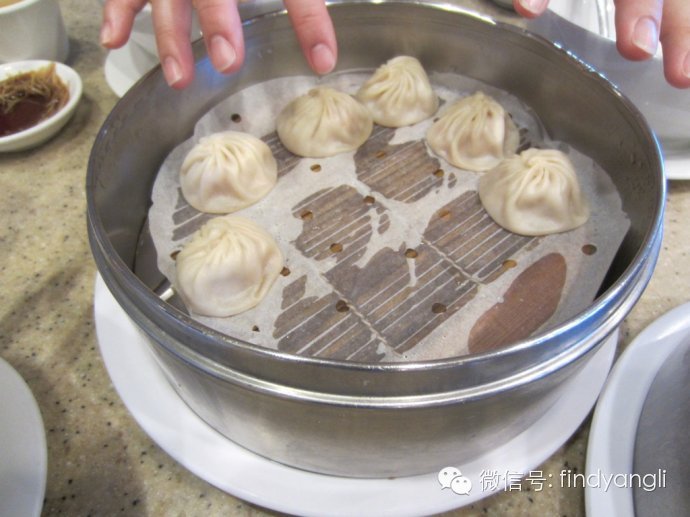 图片说明:鼎泰丰的小笼
说到南加州的小笼包,我还是比较喜欢一家小店JJ Noodle House(我家餐厅)做的,味道和上海的小笼包比较像,价格也比较实惠,地址是18303 Colima Rd, Rowland Heights, CA91748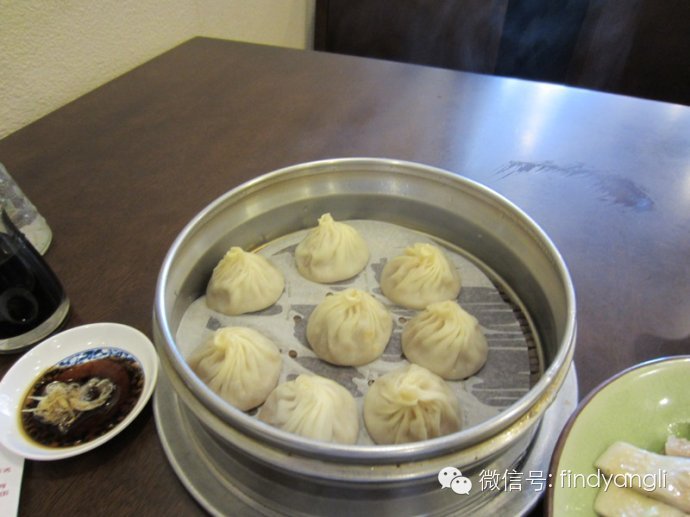 图片说明:JJ Noodle House的小笼



7.Enjoy Vegetarian Restaurant, San Francisco (慧膳坊)
地址:754 Kirkham Street,San Francisco, CA94122
还有一家店在839 Kearny Street, San Francisco, CA94108
素菜馆,号称不放味精,这点对很多老外很有吸引力。美国人的饮食以肉类为主,他们素菜吃的不多,烹饪素菜的方法极其有限。很多想要减肥的美国人只能吃色拉和饮蔬菜汁,但是味道单一很难坚持。中国的素食烹饪方法变化多样,味道好,所以想要改变饮食习惯的美国人来说是一个很好的选择。



8. Little Sheep Mongolian Hot Pot, San Mateo (小肥羊)
地址:215 S Ellsworth Ave, San Mateo, CA94401
路过过这家店,没有进去吃。小肥羊在南北加州和纽约有多家分店。我吃过南加州Rowland Height的小肥羊,味道还是非常不错的。就是贵了点,人均消费在30-40美元。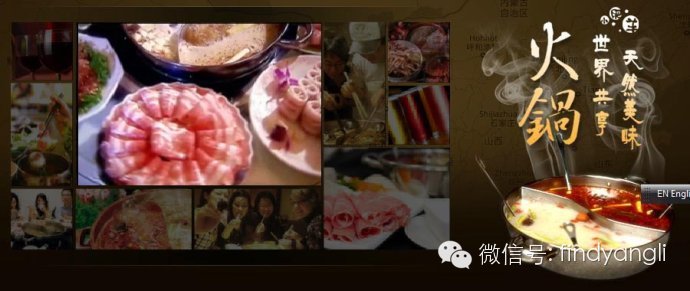 9. San Tung Chinese Restaurant, San Francisco (山东小馆)
地址:1031 Irving St, San Francisco, CA94122
山东小馆在旧金山是很红的中国餐馆,主打菜色是鸡翅膀和饺子。鸡翅膀的味道我总觉得和中国的麦当劳的有点像,没有中国的肯德基的鸡翅好吃,但是比美国的肯德基的鸡翅要好吃一些(美国的肯德基非常的难吃)。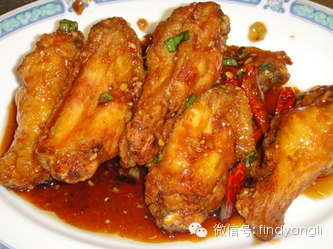 图片来源:http://www.santungrestaurant.com/pictures.html
山东小馆的主打之二是饺子,个大陷足,都是手工的。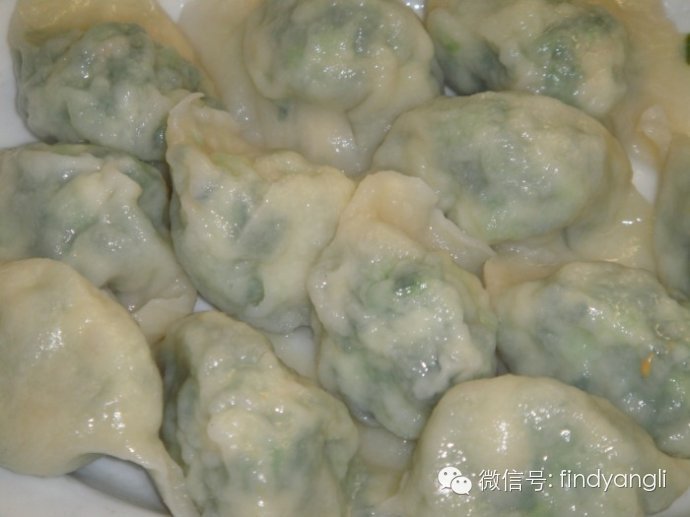 图片来源:http://www.santungrestaurant.com/pictures.html


说到湾区的饺子我还是比较喜欢Kingdom of Dumpling(地址是1713 Taraval St,San Francisco, CA94116),我的北方籍的朋友也都非常认可他们的饺子。美国人喜欢点他们的小笼包,我倒是觉得不好吃。老板是个很有意思的人,他知道他的店小,在外排队等候的人很多,他总是把脑袋探出来,对着外面的客人说:"小弟弟,再等一会儿就好了";"小妹妹,别着急啊","弟弟妹妹们,还有五分钟"。有一次和老板闲聊,他说"国内肯定有比我们的饺子好吃的,在湾区嘛,不客气的说,我们的饺子是最好的。"


10. Savoy Kitchen, Alhambra (夏蕙餐厅)
地址:138 E Valley Blvd, Alhambra, CA91801(位于南加州)
南加州的港式餐厅很多,Savoy Kitchen算是其中的佼佼者。他们的海南鸡饭很出名,吸引了很多慕名而来的食客。$6.95的价格也让人感到物有所值。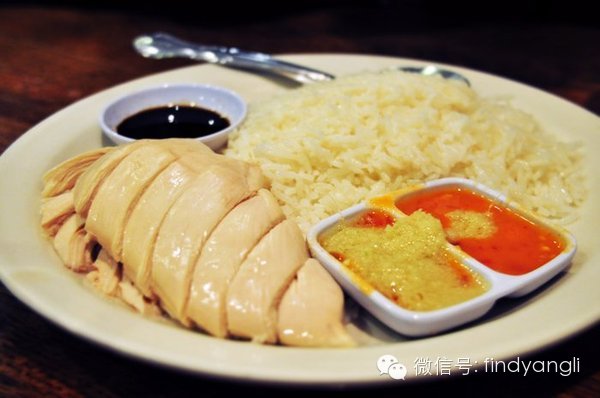 图片来源Yelp/Tuan D



11. Sea Harbour Seafood Restaurant, Rosemead (海港大酒楼)
地址:3939 Rosemead Blvd, Rosemead, CA91770 (位于南加州)
南加州的广式酒楼的竞争非常的激烈,饮茶的点心人均10-15美元就可以吃的很饱。特价午餐每个菜5-8美元不等。很多餐厅为了招揽顾客,还提供特价海鲜,比如99分一磅的海虾,$2.99一磅的海蟹,$3.99一磅的的龙虾等等。海港大酒楼也是以物美价廉的广式点心和炒蟹而出名。除了这家餐厅外,避风塘,半岛,上岛等广式酒楼也相当的不错。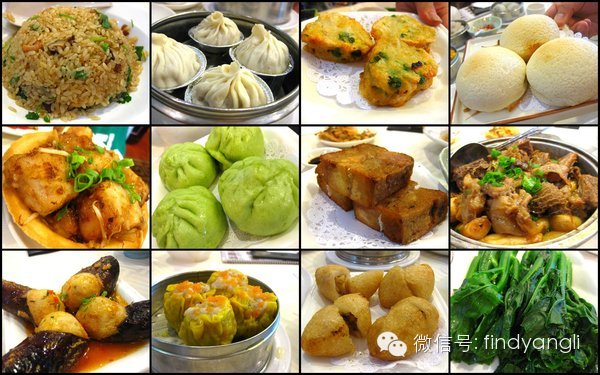 图片来源:yelp/Lei B.



12. Newport Tan Cang Seafood Restaurant, San Gabriel (新港海鲜)
地址:518 W Las Tunas Dr, San Gabriel, CA91776 (位于南加州)
新港海鲜在是南加州解放区(解放区指华人聚集地)有口皆碑的广式海鲜酒楼。他们的Newport Special Lobster特别的好吃,就是等位的时候要有足够的耐心。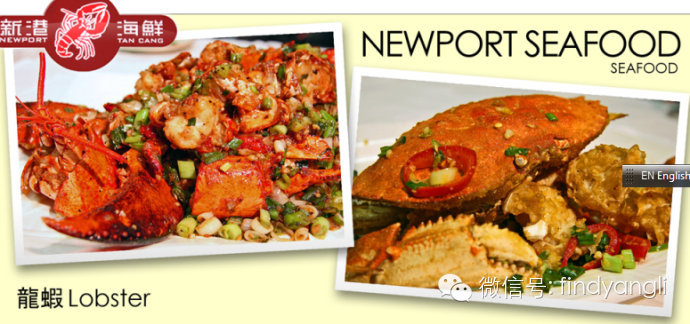 图片来源:http://www.newportseafood.com/



13. R&G Lounge, San Francisco (岭南小馆)
地址:631 Kearny St,San Francisco, CA94108 (位于中国城)
旧金山的中国城是大众化地区以外最大的华人聚集地之一,我国的广东华侨在旧金山建城之初就去旧金山打拼了,所以旧金山中国城的中餐馆基本上都是经营的广东菜,讲的也都是广东话。按说旧金山的广东菜应该是很好吃的,其实在我看来并不尽然。因为旧金山的中国城是一个旅游景点,游客非常的多,那里的餐厅也要做做游客的生意就好了,并不需要多少回头客,所以店家也就不需要煞费苦心的提高质量了。当然好的广东餐厅还是有的,比如这家R&G Lounge。他们的椒盐蟹是他们的招牌菜,但是35-40美元的价格和南加州的价格相比就显得太贵了。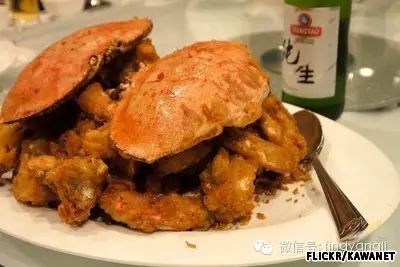 旧金山中国城还有一家Great Eastern (迎宾阁,地址649 Jackson St),奥巴马最近还去关顾过,可能是听说他们的广式点心很好吃吧。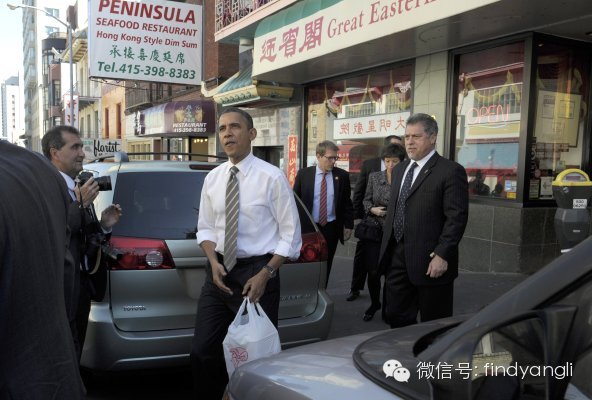 [size=1.2em]Becoming a successful Chinese restaurant in the United States is tricky. You need to cater to the American palate, but still be authentic enough to be considered a reputable Chinese joint.
[size=1.2em]With more than 41,000 Chinese restaurants in the United States, it's not easy picking a top 50. But since we're suckers for controversial jobs (checked our reader comments lately?) we've gone ahead and done it.
[size=1.2em]Based on interviews with chefs and Chinese restaurant associations, surveys of local food writers and polls, and our own experience, here are the 50 best Chinese restaurants in the country, arranged by state.
Arizona
[size=1.2em]Watch through a window as the noodles you just ordered are handmade and pulled for you.
[size=1.2em]China Magic Noodle House serves outstanding beef noodles for less than $10. Huge portions and you can get them dry or with broth.
[size=1.2em]The egg rolls are a good appetizer, but spicy marinated pig ear is also on the menu. If that isn't enough, they serve freshly squeezed juice and boba milk tea.
California
[size=1.2em]Beijing Pie House isn't a traditional Chinese restaurant. No white tablecloths, moo shu pork or dim sum carts here.
[size=1.2em]The place trumpets the glories of meat pies -- flaky pies stuffed with searing hot pieces of meat. All for $7.
[size=1.2em]If you haven't gotten your carnivore on yet, you can always pair your pie with a savory beef roll.
[size=1.2em]Cash only.
[size=1.2em]The Los Altos-based restaurant serves dishes covering all regions of China, but manages to cater to the American palate.
[size=1.2em]Specialties are Peking duck (order four hours ahead) and a scintillating chicken salad with hot-mustard peanuts.
[size=1.2em]Notable diners include Bill Clinton, Margaret Thatcher, Mikhail Gorbachev, Jimmy Carter and none other than the Biebs, Justin Bieber.
[size=1.2em]Class 302 is as close as you get can to authentic Taiwanese food outside Taiwan. The restaurant is structured like a traditional Chinese classroom.
[size=1.2em]The pork belly rice gets it just right and you know you're in a solid place when you see customers flocking from all over Southern California just to get their tongues on the highly touted shaved snow (shaved ice).
[size=1.2em]Cash only.
[size=1.2em]Located close to the ocean, Del Mar Rendezvous sports acclaimed and extensive gluten-free, vegetarian and vegan menus. The craft beer selection is also impressive.
[size=1.2em]With top-notch service and an inventive Chinese fusion menu -- the duck breast Shangri-la with teriyaki glaze is superb -- Rendezvous is a long-time favorite among locals.
[size=1.2em]The Xango dessert is a banana cheesecake wrapped in a cinnamon pastry topped with caramel and chocolate sauce. It's like your cell phone -- leave the restaurant without it and you'll have to go back.
[size=1.2em]Dintaifung is known for its succulent xiaolongbao, or soup dumplings. The dumplings are tiny, but there are pocketfuls of juice in every bite.
[size=1.2em]Definitely be prepared for a long wait. The restaurant is always busy.
[size=1.2em]Additional location in Seattle.
[size=1.2em]No MSG, garlic or onion in any dishes.
[size=1.2em]Even meat eaters have become addicted to the place. Well, some.
[size=1.2em]With locations all over the world, including China and Japan, Little Sheep sets the standard when it comes to hot pot.
[size=1.2em]You can get different flavored broths, but the favorite tends to be the spicy one. You can also divide your pot in half if you have people in your party who can't stomach lots of spice.
[size=1.2em]It's family style, so this is a group event. You'll walk out smelling like hot pot.
[size=1.2em]Additional locations in Texas, California and New York.
[size=1.2em]The main attraction at San Tung is the dry-fried chicken wings -- juicy wings lightly fried and drenched with a sweet and tangy sauce.
[size=1.2em]San Tung adopts the Shandong (the Chinese region known for its flour-based foods) style of cooking and so plays up the pot stickers and fresh noodles.
[size=1.2em] The restaurant is usually packed, so be prepared for a wait.
[size=1.2em]The chicken portions are substantial with much more meat than bone, with chicken-broth rice with ginger and an orange hot sauce on the side. Everything about the dish is well worth the $6.95.
[size=1.2em]Located in the San Gabriel Valley, a Chinese foodie hotspot, Sea Harbour Seafood Restaurant is a classic dim sum joint that's always packed on weekends.
[size=1.2em]There are no dim sum carts. Instead, you order from a checklist.
[size=1.2em]From the extensive dinner menu, the Hong Kong Dungeness crab is both a customer and L.A. food-critic favorite. With an amazingly flaky crust and hot egg-y center, the egg tarts are a dim sum dessert classic.
[size=1.2em]Newport Tan is one of the most acclaimed Chinese restaurants in the San Gabriel Valley, especially known for its house special lobster. It's smart to come with a large group so you can order a variety of seafood, such as fish with basil-and-walnut shrimp.
[size=1.2em]If you're craving red meat, the filet mignon cubes are outstanding.
[size=1.2em]The Peking duck is served Cantonese style, so you get buns instead of pancakes to go with your crispy duck slices.
Colorado
[size=1.2em]Star Kitchen gets a shining star for its dim sum, which are priced around $3 a pop.
[size=1.2em]The dinner menu has a great seafood selection that comes from live tanks of fish, crab and lobster.
[size=1.2em]The barbecue pork buns are memorable and you can get anything from tofu to goose intestine to frog from the hot pot menu.
Florida
[size=1.2em]Consistent favorites are orange beef, shrimp dumplings and egg tarts.
[size=1.2em]For dim sum fans who don't want to wait, there's a take-out menu.
Georgia
[size=1.2em]This Cantonese restaurant serves dim sum for breakfast, lunch and dinner. Talk about commitment to craft.
[size=1.2em]Tables near the kitchen are the best. You get front row seats and dibs on the carts of steaming dumplings rolling by. Impressively fast service, too.
[size=1.2em]Get some raw vegetables with this combo, as they will tone down the heat. You're going to need them.
Hawaii, Honolulu
[size=1.2em]Legend is a Honolulu dim sum joint by day and seafood restaurant by night that's very popular with the locals. Seats fill up quickly.
[size=1.2em]It's best to arrive before 10 a.m. on weekends. Deep fried taro puffs should be ordered without a moment's hesitation. They run out fast.
19. Sweet Home Café, Honolulu
[size=1.2em]A Taiwanese BYOB joint, Sweet Home Café is constantly flooded with locals who come to get their hot pot fix. Hot pots are served family style and you get to make your own dipping sauce.
[size=1.2em]The restaurant is so crowded that there's a 90-minute time limit to eat.
Illinois
[size=1.2em]The spicy chicken at Chicago Chinatown's Lao Sze Chuan will make your eyes water. It's loaded with red-hot chili peppers. Despite the burning sensation, you'll probably keep reaching for more because it's absolutely addictive.
[size=1.2em]The Peking duck is perfectly cooked and served with the usual condiments. Go ahead and suck on the bones -- they're just that good.
[size=1.2em]Mixed genres are normally a red flag, but this Chinese restaurant with a sushi bar delivers high quality.
[size=1.2em]It's a classy and inexpensive venue for a date. The "Dinner for Two" option ($38) comes with soup, a starter, two entrées and dessert.
[size=1.2em]This the American heartland, so General Tso's chicken is a popular pick.
Louisiana
Maryland
[size=1.2em]China Bistro is dumplings depot. It's a mom-and-pop shop with no more than a couple tables, but each dumpling is handmade and served fresh.
[size=1.2em]Mama's Special is a unique blend of pork, shrimp, chive and nappa.
[size=1.2em]Refreshing bubble tea is also served.
Massachusetts
[size=1.2em]The restaurant combines northern and southern Chinese flavors and serves an assortment of Taiwanese appetizers, such as oyster pancakes and stinky tofu.
[size=1.2em]Nothing extraordinary about the venue or location, but the Chinatown restaurant is probably the closest thing to Taiwan in Massachusetts.
Michigan
Minnesota
[size=1.2em]Little Szechuan's mapo tofu and typically spicy Sichuan fare will leave your taste buds screaming for water, but don't worry; there are plenty of milder options. For those unfamiliar with authentic Chinese foods, pictures are provided on the menu.
[size=1.2em]Entrées tend to be larger than expected. We're not complaining.
Nevada
[size=1.2em]No fusion or Americanized dishes at this Vegas favorite. Just consistent and authentic Cantonese selections from a Hong Kong-trained chef.
[size=1.2em]The honey-walnut shrimp is a treat -- not too heavy on the mayo glaze, good shrimp-to-walnut ratio and expertly cooked.
[size=1.2em]The restaurant is located near Chinatown. Picture menus make it easy to order.
[size=1.2em]A Michelin-starred restaurant inside The Wynn casino on the strip, Wing Lei's decor offers a twist on French-influenced Shanghai. The food is as classy as the atmosphere, with prices on most dishes starting at around $30.
[size=1.2em]Peking duck ($88) is the house specialty. It's carved whole next to your table and served two ways, with steamed buns and hoisin sauce, and also diced in a lettuce cup.
New York
[size=1.2em]See also Little Sheep Mongolian Hot Pot in the California section.
[size=1.2em]Don't judge a restaurant by its storefront. Although it looks humble, A-Wah is a Chinatown restaurant with a big reputation.
[size=1.2em]What you get here is old-fashioned Hong Kong-style comfort food, like clay pot rice. Up to 17 types of bo zai faan (clay pot rice) are cooked in authentic clay bowls, so that the bottom layer of rice is cooked to crispy perfection.
[size=1.2em]Specializing in wonderful soup dumplings, this local favorite has three locations: Midtown, Chinatown and Flushing. The crab and pork dumplings with a plate of scallion pancakes could make this your new favorite Chinese place.
[size=1.2em]Dumplings come in sets of eight and average around $5 per set.
[size=1.2em]Pair a couple of dumplings with a $1.75 sesame pancake and you've got a decent-sized lunch in New York for less than $3.
[size=1.2em]Best deal ever this side of Shanghai.
North Carolina
[size=1.2em]With more than 150 dishes on the menu, Gourmet Kingdom doesn't lack in variety. Prices average around $15 per dish, but you get a hearty amount, so drag along friends.
[size=1.2em]The $5.25 lunch special is a steal, with choice of appetizer (the eight-piece dumpling order is a good option) paired with an entrée such as the highly recommended take on the old standby kung pao chicken.
301 E. Main St., Carrboro, N.C.; +1 919 932 7222, www.thegourmetkingdom.com
Ohio
[size=1.2em]Sichuan Bistro is as close as you're going to get to China in Ohio. The servers are Chinese and the menu is in Chinese (English translations provided). Cumin lamb is a customer favorite that will have you returning for more.
[size=1.2em]No worries for those who can't stomach the authenticity. Sichuan Bistro divides its menu into traditional Chinese and American-friendly Chinese.
Oregon
[size=1.2em]Shandong offers "a new look at classic dishes" in a pleasant though simple dining room.
[size=1.2em]The ginger-infused, hand-rolled pot stickers are large and one of the best-selling items. There are also freshly hand-pulled noodles and a unique deep-fried pork dish cooked in a cherry and ginger sauce.
[size=1.2em]Cheap happy hour appetizers, such as pan-Pacific wontons, Chilean rock crab and shiitake dumplings, are available from 4 p.m. to 6 p.m.
[size=1.2em]Is this the cutting edge of Chinese cuisine? A growing number of devotees think so.
[size=1.2em]Wong's is an authentic dim sum joint in an Asian strip mall where you can get the whole carts-piled-with-steamed-buns-and-dumplings experience. Dim sum hours are from 10 a.m. to 3 p.m. weekdays and 9:30 a.m. to 3 p.m. during the weekends.
[size=1.2em]No reservations available during dim sum hours and Sundays tend to be packed to the brim.
[size=1.2em]Despite the long lines, servers are friendly, the food emotes pure Hong Kong goodness and there's no rushing you out the door, an unfortunate practice in too many popular dim sum places.
[size=1.2em]The pork shu mai and steamed buns are customer favorites.
Pennsylvania
[size=1.2em]The glaring red of Han Dynasty's storefront suggests tongue-numbing spice and the place definitely doesn't disappoint heat-seekers.
[size=1.2em]Dan dan noodles are a customer favorite. They're silky and soaked in flavorful pork broth.
[size=1.2em]Most selections are drenched in chili oil or fried with Sichuan peppercorns. Approach with caution.
[size=1.2em]In Bryn Mawr, Yangming is an Asian-fusion joint, catering to a mostly American crowd.
[size=1.2em]That's not a complaint. The golden crabmeat purse appetizers, shrimp coconut soup and lemongrass sake shrimp are all noble and tasty twists on Chinese cuisine.
[size=1.2em]Chocolate-covered fortune cookies come at the end of every meal. How's that for Asian fusion?
South Carolina
[size=1.2em]Red Orchid is an Americanized Chinese restaurant, but that doesn't mean it's not delicious. The barbecue pork buns are fantastic and the dumplings are one of the most frequently ordered times.
[size=1.2em]Matching the expertly crafted and presented food is a pleasing ambiance and contemporary decor.
Texas
[size=1.2em]See also Little Sheep Mongolian Hot Pot in the California section.
[size=1.2em]You know you've stepped into an authentic place when the menu on the restaurant whiteboard is completely in Chinese.
[size=1.2em]Don't let language barrier or its location in an Austin strip mall deter you. Asia Café serves remarkable Sichuan, such as spicy fish soaked in oil and pepper flakers, and the best mapo tofu in Texas.
[size=1.2em]Leave it to Texas to have a top-notch Chinese restaurant that centers around barbecue dishes. You'll know you're there when you see a row of roasted duck carcasses hanging from the ceiling.
[size=1.2em]This Texas chain serves authentic Chinese, with marinated meats as the specialty. Roasted duck and barbecue pork are reliable bets for first-timers.
Utah
[size=1.2em]Cheap food, big portions, fast service. As the name suggests, the restaurant is small, cramped and doesn't have more than a couple of tables. But the flavor eclipses the hassle.
[size=1.2em]The pork and eggplant hot pot is heavenly, with a large serving of eggplant and finely cut strips of pork. The eggplant is flash fried before being transferred into a pot with broth, scallions and cabbage.
[size=1.2em]Great service and good dim sum often don't come hand-in-hand, but Red Maple is one of those rare places where they do. Dim sum carts are filled with the usual fare and there's a decent seafood selection.
[size=1.2em]You can't go wrong with Singapore noodles and honey-walnut shrimp.
Vermont
[size=1.2em]Single Pebble's specialty is a $10 mock eel: shiitake mushroom braised in a ginger sauce.
[size=1.2em]Owned by Chiuho Duval, a Taiwanese photojournalist-turned-chef, Single Pebble is all about authenticity and flavors from Taiwan, Hong Kong and regions of China, including Sichuan and Chengdu.
[size=1.2em]The eight-course Chef Tasting menu is well worth a long dinner event with a group.
Virginia
[size=1.2em]See Washington, D.C.
Washington
[size=1.2em]See also Dintaifung in California section.
[size=1.2em]The restaurant has a vegetarian menu (rare for most authentic Asian places) and a Sichuan menu, catering to those with a spicier palate.
[size=1.2em]The stinky tofu is the real thing here, a pungent offering that divides any table into lovers and haters.
[size=1.2em]You can get two for around $4.
[size=1.2em]There's good shaved ice for dessert.
[size=1.2em]Judy Fu's Snappy Dragon was started up by none other than Judy Fu, an immigrant from the northern Chinese city of Tsingtao. Her noodles are rolled and cut upon order and you can get them sautéed or served in flavored broth.
[size=1.2em]The dumplings are another customer favorite that you can also buy frozen to make at home.
Washington, D.C.
[size=1.2em]A vegetarian cafe, Harmony is a homey Georgetown place that offers Chinese food with delicious fake meat. They have an awesome lunch deal for $5.95 that comes with salad, spring roll, white rice and an entrée.
[size=1.2em]Customer favorites include the crispy shiitake mushroom and mock chicken with cashews.
[size=1.2em]It's not every day you can dine in a restaurant visited by generals, diplomats and presidents. Peking Gourmet Inn has an impressive clientele list.
[size=1.2em]As the name suggests, the star attraction is the Peking duck.
[size=1.2em]The duck comes out perfectly bronzed and crisp and is hand-carved in front of you. Complimentary pancakes, cucumber strips, scallions and hoisin sauce are provided.
[size=1.2em]Reservations strongly recommended.